WE DO GIVE A CRAP.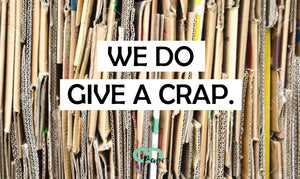 Pollution is nothing but the resources we are not harvesting. We allow them to disperse because we've been ignorant of their value. You only need to examine your present situation to discover unlimited opportunities - Quotes the owner of Overdrive, an aspiring young entrepreneur.
Arushi Kalsi, founder of a home-grown brand has recently completed her masters from Germany and returned to India with an extremely foreign mind. However, she tried working in a corporate set up back in Germany when she realized that it wasn't her cup of tea. "I liked the hustle. I enjoyed getting my hands dirty!" Her strong set of disciplines and strict approach towards sustainable-business has been the latest matter of discussion around the city.
Overdrive, a shoe manufacturing unit based in Agra and has started business in 2018. The company is more than ever healthy and in step with market trends, never leaving behind its artisan past. The unit strongly stands by sustainable development and utilizes leftovers and remnants from its production to make incredible accessories. 
Overdrive footwear is meant for men ranging from the very elegant classics to daring reinterpretations in a modern key. Colorful keychains in diverse designs and playful motifs have become everyone's favorites and been selling like hot-cakes! Even setting the bar much high, the team has made a paper recycling plant from broken machine parts with the help of an inhouse technician that rolls out crisp hand made papers. Which is later used for printing postcards or the making of diaries. Small steps towards a greener tomorrow! Together :)